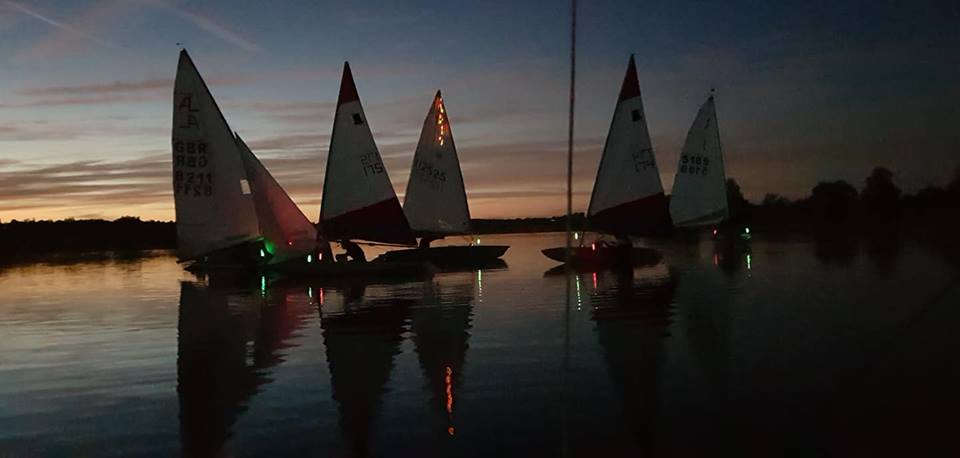 The annual Night Sail has a long history of no wind, and this year was no different. The race crew had plotted a course based on a lovely breeze, but when the time came…
Eight boats contested (aka floating slowly and trying not to fall off while roll-tacking), taking a swift thirty minutes to make the second mark, by which time the race crew decided to shorten the race, so that they would be off the water by Sunday.
Congratulations go to winner Jenni who beat the previous 3 years winner of the Trophy. Jenni is the first female helm to win the trophy, but not t he first moth.