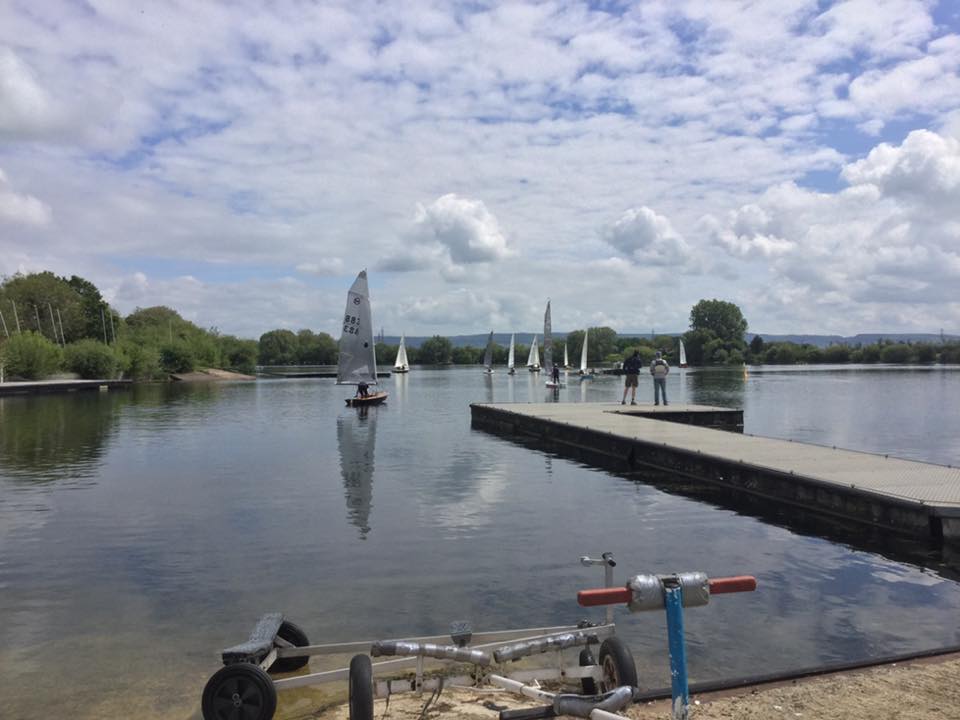 May 18th saw one of the earliest moths on the water and the newest output from Claridge Boats.
The weather forecast was correct with light, variable winds. With the race officer struggling to set a course for the first race deciding to stay with his instinct and set the first beat towards the clubhouse. As the fleet got away cleanly Andy Mathews picked the pin end of the line and Simon Hall picked the committee boat end. They each arrived at the first mark together and managed to pull away leaving the rest of the fleet battling out the rounding.The lead positions remained until Richard Keefe and Tim Davison caught up and took 2nd and 3rd places.
The second race was held back to back with the first. No particular place on the start line was favoured leaving the two original leaders in a difficult place to catch up. The fleet hardly divided the whole way round, but eventually Richard Keefe, Elaine Laverty and Andy Mathews manged to open a gap up and take the top 3 positions.
After lunch a change of course was planned (Several times) before a start in the opposite direction. The wind continued to shift and all the boats arrived a the first mark meaning some helms had to take penalties. Andy Mathews managed to pull through the mess with Simon Hall following. Their positions weren't challenged for the rest of the race.
The final race was abandoned due to lack of wind, meaning that Mathews came first, Keefe second and Hall third.