We return to Fowey for the 6th (VI) time in late MAY.
As ever we are grateful for the Fowey Gallants S.C. and the Royal Fowey Yacht Club for hosting us,
the Fowey Harbour Commissioners and of course to John Burford who once again, has been
coerced into being our Race Officer for the Event.
Full Programme details (Sailing & Social) are on the following pages with an Entry Form and
Declaration. Programmes are similar to 2015.
Fowey is Fun and Light-Hearted with just a little bit of serious racing. It's all about families looking
after each other and enjoying this beautiful venue and surroundings.
The Fun starts on "FAB FRIDAY" – MAY 27th with racing starting on
Saturday 28th MAY.
Almost without exception everyone who has been to Fowey has returned.
Dates: 
Friday MAY 27th to Saturday June 4th 2016
Venue:
Fowey Gallants S.C. Fowey, Cornwall
Event:
British Moth Sea Championships / Fowey Week
H.Q.  :
Refuge Court, Trafalgar Square, Fowey (nearToll Bar Café/opposite The Ship)
EVENT OVERVIEW
For a 6th time BRITISH MOTHS return to FOWEY and the warm welcome of FOWEY GALLANTS S.C.
Essentially this event has been and will be principally a FUN event for all the family but in 2016 the casual laid back racing programme will be complemented by the BRITISH MOTH SEA CHAMPIONSHIPS.
Most entrants have in the past and will for 2016 add a few days onto the main activity turning the trip to Cornwall into a holiday/break.
For spectators, excellent viewing from the Town Quay, Waterside Cafes or Hotels & Pubs is possible. Supporting the Racing is a social programme that you can attend if you want. Fowey is a "do as you feel event"
FOWEY
A charming picturesque Cornish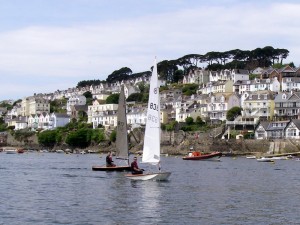 harbour town on the Fowey River.
The sheltered Harbour is principally wooded one side with Polruan across the estuary from Fowey. With its steep approach Fowey has narrow streets (very narrow!) best to use the Car Parks and walk into Fowey. When towing head for and follow the Ferry signs to find Caffa Mill Car Park and Boat Launching area.
All types of accommodation are offered in and around Fowey from camping to 4* Hotels.
Most participants will and have booked accommodation in Fowey. As you would imagine parking is at a premium so best find accommodation with parking (rare) or get a weekly permit.
The surrounding areas around Fowey offer great scope for exploration needless to say there are many secluded beaches and other charming villages to find and discover.
What happened last year
To say that I, one of 2015's eight Fowey virgins, approached Fowey FFFFFive with trepidation would be an understatement. I'd heard the rumours – arcane rituals involving strange clothing, chanting, and copious libations. And that was just the sailing! There were also deeper, darker whisperings, of beer and pies…and I was badly out of top form in pie-eating.
If I added in room-sharing (what if Jenny was OCD? How would she cope with my ODD – Obsessive Disorder Disorder?), sharks in the harbour (I'm Australian – there are always sharks in the harbour), my inability to keep a boat upright, I was a right mess. I hadn't even seen the roads.

It was all for nothing – except for the roads. Roads? Footpaths with moving hazards, more like.
Okay, there were minor logistical details. Cars had to be parked in Station Yard car park, where traffic wardens diligently lurked in the bushes to catch out unsuspecting Moth sailors who were just over at the machine getting the parking receipt. Boats had to be walked from the library lawn to the Caffa Mill launching ramp (also the public access to the Bodinnick car ferry), risking life, limbs and burgees. The B&B I had selected based on its proximity to Gallants and RFYC – 100 metres crawling, no probs – turned out to be obstructed from said clubs by buildings. 100 metres became half a kilometre. Plus, it was right in front of the Polruan ferry.
And the walking! Jenny and I calculated we walked further than we sailed.

But the rest…it was fantastic. The things I learnt: that sitting further back in the boat means stability and better control; that Crabbies' Rattler cider goes down smooth; that sea shanties sung in a sailing club full of friends is a pleasure not to be missed (Thanks, Press Gang. Love the stripes!); that John Burford is easily recognisable by the accompanying harem (seven and counting); and that Roger suits Schaparelli pink and sequins.
Not that the sailing wasn't taken seriously. In conditions as fickle as Fowey, it wasn't possible. One thoughtless move and you ended up going from first to "Don't rescue him! Get photos!". After all, there was Roger to beat – serious sailing required. Sailing between fixed moorings, yachts, and Troys – serious concentration. Tides, natural waves, and waves created by passing motor boats – lots of serious. Not hitting the ferry when launching – deadly serious. And some serious banter while crawling between the yachts in the last race.
Properly serious stuff.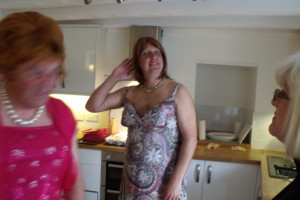 Highlights? Alphabetically, numerically or chronologically? So many. The budding romance between Jenny and George. Ann sailing despite her pain, smiling all the while. Mark looking better as a woman than a man (but next time, wax the chest, Mark. Just do it). The Gallants chips. Finding out what a Witch's Tit is. The patience of the race crew – many thanks to John, Rob, Cameron, Sam, Wendy, Suzi, and Mandy. Not capsizing. Watching sea-going boats sail out fully-rigged. Colin's amazement at coming second in a race despite a catastrophic start. Jenny being presented with Fowey's traditional 'On station' thong. Being shouted encouragement from the shore. The awesome prize plates, beautifully painted by Amy, Ursula, George, Toby, and Charles (now all on the list of my all-time favourite people).  Duck hunting at midnight. Making it through the start line with other people. Roger's formidable bosom. Over a third of the field being women. The traffic warden's surprise at being asked to help solve the problem of the trollies..
I have a sudden craving for pies. No idea why.
Jennie HC
British Moth Sea Championships

2016



What is included in the Entry Fee
• Entry for all Races
• Trailer Parking
• Insurance and Fuel for Rescue Boats and Committee Boat
• Prizes for Sea Championships "Brown Willy" Race and All Kids Competitions
• Entrants FOVIEY Tee Shirt, Embroidered Beanie Hat & FOVIEY stickers
• Buffet Reception & Drinks at Fowey Gallants S.C. – Saturday 28th MAY
• Grand Reception & Dinner at Royal Fowey Yacht Club – Sunday

Sailing Programme
FRIDAY May 27th
"FAB FRIDAY" Meet and Hug, Rigging and Frigging. Informal and Initial Briefing in Fowey
Gallants S.C. at 6.00 p.m.



SATURDAY May 28th
Morning:   World Famous Moth "Mini Races" in Harbour… First Race 11.00 a.m.
Lunch:        Gallants
Afternoon: Sea Championships Races 1 and 2 "back to back" in Harbour/Polruan Reach Race 1 – 2.30 p.m.
SUNDAY May 29th
Morning:    Sea Championships Race 3 in Harbour – 11.00 a.m.
Lunch:        Gallants
Afternoon: "Brown Willy" Long Distance Race (Up-River) – Start at Gallants – 2.00 p.m.



MONDAY May 30th
Morning:   Sea Championships Races 4 and 5 "back to back" in Harbour/Polruan Reach Race 1 – 11.00 a.m.
Lunch:       Gallants
Afternoon: Fun Swap Race – Start at Gallants – 2.30 p.m.

WEDNESDAY 1st June
Evening Race: with Fowey Gallants S.C. & Royal Fowey Y.C. – 6.00 p.m. approx.
Esteemed Race Officer John Burford



Fowey Tide Times [for the serious ones !]..

SATURDAY:  High 10.30a.m./Low 4.35p.m.[Perfect for the Crabbers !]
SUNDAY:       High 11.30a.m./Low 5.40p.m.
MONDAY:     High 12.35 p.m./Low 7.00p.m.

All NeapTides with only 2,7mtrs rise and fall on Monday

Social Programme
FRIDAY 27th MAY "FAB FRIDAY "
Meet at Fowey Gallants S.C. – 6.00 p.m.
King of Prussia & Ship Inns – From 7.30 p.m.
Galleon (Live Band) – From 9.00 p.m.
SATURDAY 28th MAY
Buffet Reception at Fowey Gallants S.C. – 7.00 p.m.
Live Entertainment
SUNDAY 29th MAY
Grand Reception & Dinner at Royal Fowey Yacht Club – 7.00 p.m.
Late Night Cocktails and Blues Night at Refuge Court
MONDAY 30th MAY
"The Straight Party" at Refuge Court – 6.30 p.m.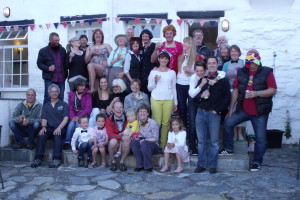 Featuring a Taste of Fowey & Pasta Extraordinaire
Prize giving – 7.00 p.m.
WEDNESDAY 1st JUNE
Mackerel Fishing – 1.00 p.m.
FRIDAY 3rd JUNE "FAB FRIDAY 2"
Back to the Galleon !

Kids Events
SATURDAY 28th MAY
Famous Crabbing Competition ~ 11.00 a.m
Most Crabs
Largest Crab
Ugliest Crab
Race 2 Winners Treat: Ice Cream at ~ 4.30 p.m.
Crab Racing: Gallants ~ 5.00 p.m
Famous Treasure Hunt from ~ 6.00 p.m.
"FIND the FLY !" This year it's MUCH harder !  Can you find them in Fowey Shops & Restaurants???
SUNDAY 29th MAY
Treasure Hunt on Beach Start at Gallants ~ 11.00 a.m.
Walk to Readymoney Cove
Pebble skimming Competition
Longest Sea Weed Competition
Paint the Prizes: Venue to be announced ~ 2.00p.m.
Race 3 Winners Treat: Ice Cream ~ 4.30 p.m.
Crayoning Competition: Royal Fowey Yacht Club ~7.00 p.m.
MONDAY 30th MAY
Art Competition        Theme -The Seaside – Gallants at 11.00 a.m.
A Collage of things from and by the Sea.
A drawing of Fowey Harbour
Portrait Competition….This Year – Draw "New Boy"
Race 5 Winners Treat Ice Cream at 4.30 p.m.

Garments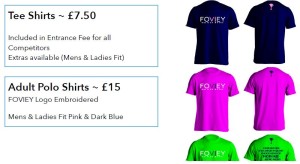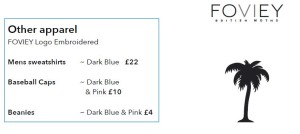 The Clubs
FOWEY GALLANT S.C.
Fowey Gallants is located in the heart of the town in a two storey building with outside decking and a large patio offering spectacular harbour views.
F.G.S.C. has awarded all Entrants and Families Honorary Membership for the week.
This includes use of the Club House, Changing Rooms, Showers, Bar etc.
A Café is located on the lower floor (Managed by Gretchen Viehmann).
Breakfast, Lunch & Snacks are available.
We are extremely grateful for Commodore and the Committee of Fowey Gallants S.C. for welcoming us back.
ROYAL FOWEY YACHT CLUB

Our friends at the Royal Fowey Yacht Club also extend their welcome to BRITISH MOTHS Families and supporters for the week.
Use of the Club facilities including premium viewing of the racing from the patio is offered.
Again we are very thankful to Commodore  and the Committee of the Royal Yacht Club for their hospitality.
Downloads
Please take the time to read the Information Pack and Sailing Instructions. All Competitors must be members of the BMBA.

RESULTS