The British Moth Boat Association  class rules
Boat and Association class rules
Measurement Forms
The following documents contain the measurement information and rules for the British Moth Dinghy
Short Form measurement form (available for limited occasions is available from the Secretary)
Boat Set up and Sailing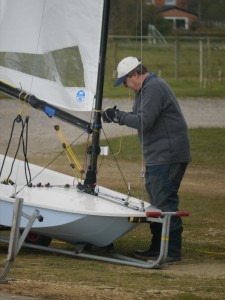 The Green Book
In 1996 the BMBA published a handbook entitled 'Sailing the British Moth' compiled by Peter Jenkins – this became known as the 'Green Book'. Now long out of print, it attempted to give the newcomer a basic understanding of how to set up and sail a British Moth.
Over time the intention is to transfer a revised version to this web site. The material covered will be British Moth specific and it will not cover areas already addressed in other publications i.e. the excellent Fernhurst Books series (from our very own Tim Davidson).
It may also be of use to those who have been sailing British Moths for some time but are struggling on some point or other and are in need of a sanity check. It should be remembered that it is not intended to be definitive or cutting edge, but a solid starting point to get the boat set up, and you sailing.
 Mast Development
Over the yers masts have been developed, modified and new materials have been used.  Here there are several articles that appeared in Chrysalis Spring 2014 about Carbon and Alloy Masts.  As these progress they will be published here.  However to get first hand info the deatils will be in the Class Newsletter long before it ends up here.
a) Carbon Masts – Roger Witts
b)  Three part mast video – John Claridge Boats